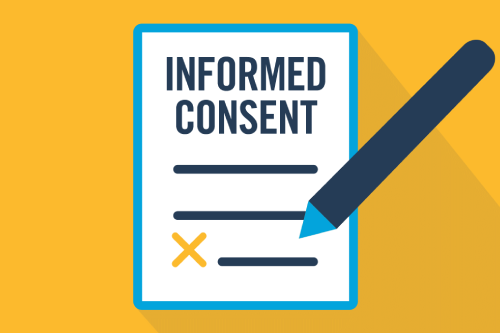 The patient was diagnosed with large stones in left kidney. Surgery was performed and the stones were removed. It was discovered during the procedure that the kidney had collapsed into cystic structure.
The non-functioning kidney had to be removed.
Patient sued the surgeon claiming that his kidney was 'fraudulently' removed. The procedure was illegal as the consent was taken from his illiterate wife and that too on a pre-printed consent form which did not bear name of doctor or the patient.
The National Consumer Commission dismissed the allegations, and made following observations:
"Approximately 1.3 to 1.4 litres of thick yellow white purulent fluid was drained and two large stones were removed. Kidney was collapsed into large thin-walled cystic structure with total thinning of the cortex. The OT notes also revealed that collected pus was shown to patient's attendant, and specimen of kidney along with two large stones were given to patient's attendant for histopathological examination".
"Furthermore, the consent form filed by the patient bears signature of his wife in Hindi. She also wrote in Hindi that she has consented for removal of damaged kidney. It is pertinent to note that to misguide this Commission, the patient intelligently has filed only single page of consent".
"The surgeon, in patient's interest, took the conscious decision to remove defective non-functional kidney. The OT notes are valid and strong evidence surgeon's act. We do not find any negligence or failure of duty of care from him".
Source: Order pronounced by National Consumer Disputes Redressal Commission on 22nd December, 2022.